So many people make this mistake of thinking that EasyLinks is just a link tracking platform. They couldn't be more WRONG! Our vision for EasyLinks was to build a platform that will handle all your marketing needs when it had ANYTHING to do with creating a link.
One of the agenda items was to create the module we call the "PRORotator". This idea was adapted off a very old "bare bones" rotator that we had a few years ago. Back then it was a Wordpress plugin, but the overall strategy was SOLID!
However, I think you'll agree that EasyLinks PRORotator is unbeatable! It's not only the most powerful of it's kind, but it's also VERY EASY!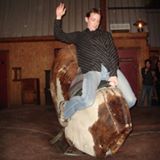 Quality platform with so many features for businesses and internet marketers - Chad and the team really listen to everyone to create software that solves problems and makes life easier. Love how easy it allows rotators, tracking and split testing (plus more)
-Tim Munro
EasyLinks LITE with
Developer License